Who are we ?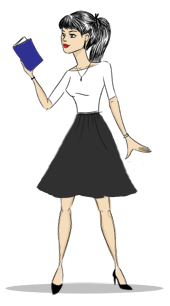 Our school, located in the town of  Evreux in Normandie, offers an ideal French setting for language learning. Evreux  is conveniently situated for visitors to France, whilst its peaceful countryside provides a perfect environment for intensive French study.
We, at Normandie Formation, have been providing French as a Foreign Language courses for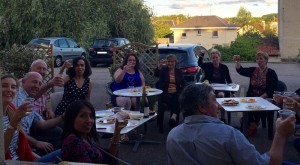 years now, to beginners as well as to advanced  learners. Our French programs are available in our centre (French study stays of one or several weeks), and also online (visioconference).
Normandie Formation works in partnership with the Open University (French module L211), students of all ages and countries come for French immersion programs, to improve their linguistic and cultural skills or to prepare their exams.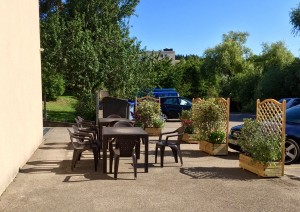 In addition to French courses, our centre also provides training programs in accounting, office software and other languages (English, German…), to employees from local businesses or job seekers wishing to improve their skills.
Therefore, during your stay with us, you will have the opportunity to meet « local students », always ready to talk about culture, history, food… or give their opinion and ideas about local visits and events.  There are so many occasions to speak French, during and after your lessons !
 You can't come over to Normandie ? No problem, our teachers can come to you ! With our online courses, you will benefit from the quality of our teaching from home.
Wether you are a beginner or already advanced, learning French for pleasure or for work, Normandie Formation will match your demands and help you to achieve your objectives.
Our teachers can also assist you with your exam preparation, such as TCF, DELF, DALF, L310…
---
Testimonials
Il y a cinq ans, j'avais déjà rencontré Dalila dans sa qualité de prof. Ici, à Evreux, elle m'a de nouveau remotivé pour le français et l'enseignement de cette langue. Mais cette fois-ci dans un cadre différent : son centre Normandie Formation se trouve dans une petite ville charmante. Dalila est un prof qui s'intéresse à ses étudiants, qui comprend leurs difficultés. Sa passion pour le français est contagieuse…
Hjalmar Visser, Pays-Bas

Vijf jaar geleden had ik al kennis gemaakt met Dalila als lerares Frans. Hier, in Evreux, heeft zij mij opnieuw gemotiveerd voor het Frans en het lesgeven in deze taal. Maar dit keer in een andere omgeving: het kleinschalige instituut ligt in het leuke stadje Evreux. Dalila is een docente die geïnteresseerd is in haar cursisten en die hun moeilijkheden begrijpt. Haar passie voor het Frans is besmettelijk…
Hjalmar Visser, Nederland

J'ai effectué le cours de français avec Normandie Formation en juillet et pour moi c'était un moment extraordinaire. Dalila est la meilleure prof de français que j'ai rencontrée, aussi cela a été un séjour très efficace. Evreux est une ville très jolie et calme. Il y a beaucoup de choses à voir. Je préfère les endroits comme ça. Il vaut mieux vraiment y aller!!!
Beata Bulowska Pologne

Brałam udział w kursie języka francuskiego w Normandie Formation w lipcu i dla mnie był to czas nadzwyczajny. Dalila to najlepszy nauczyciel języka francuskiego jakiego kiedykolwiek spotkałam i dlatego pobyt ten był dla mnie bardzo efektywny. Miasto Evreux jest bardzo piękne i spokojne. Jest tu wiele rzeczy do zobaczenia. Wolę takie miejsca. Naprawdę warto tam pojechać !!!
Beata Bulowska Polska

Normandie-Formation is an exciting venture. I have taken two French courses in France with Dalila as one of my teachers. She really wants you to learn and to speak French that is grammatically correct but also colloquial. She conducts groups in conversation with ease and manages to encourage everyone to participate. Most of all, Dalila has an engaging personality, loves to socialise and will probably have become a friend by the end of the course. She makes learning fun. In addition, the area surrounding the school is quite beautiful and incredibly interesting. I can heartily recommend Normandie-Formation"
Mary Doyle , Dublin, Irlande

J'ai du apprendre le français rapidement pour des raisons de travail.Grace aux explications de Dalila, ainsi que à sa capacité de gérer la classe j'ai pu atteindre mes objectifs.Aujourd'hui je vis en France: la varieté des arguments abordés pendant ses heures m'a egalement aidé à mieux comprendre plusieurs facettes de la societé française. Merci Dali!

Alessio , Italie

When I decided to spend a week in France to improve my French, I did not realize how difficult it would be to study through the medium of French only! It was a great challenge for me! The first few days were a bit of a shock, having to think and speak in French all of the time and having to work with students from other countries. The fact that I was the oldest in the class did not matter to you and through your help, encouragement and good humour, I became more and more confident as the days went by. Your lessons were well prepared and you made grammar easy to learn and to consolidate what I already knew.
I now realise that the only true way to learn French is to spend time with someone of your calibre, in France.
I was amazed, that by the end of the week, I was happy to discuss almost any topic in French. The test was when I had to explain to the Japanese student, in French, what a "treasure hunt " was!!!
I look forward to spending another week with you later this year. Many thanks once again for your help, merci beaucoup.
Mervyn R Pugh, Pays de Galles

Back home now af ter the week's course with the Normandie-Formation. It was a well organised course of 4 x 5 hours each day with a day off on Wednesday. Ariane, our tutor was excellent and very intelligent in the way she presented the course materials. My French is not brilliant but I feel I have improved considerably as a result of going to Evreux. We covered many of the topics and techniques for the L310 French course with the OU and copies of the books were in the library. I would highly recommend this type of course for anyone wishing to develop their skills. I hope to go again next year if anyone is interested.

Mark Gwilt, Angleterre